In the weeks leading up to the NFL Draft in Dallas during the last weekend in April, teams have been juicing up their rosters by handing out fat checks to some of the best athletes on the planet. Free Agency gives teams like the Browns and the Jets a chance to stack up and compete with teams around the league, and gives teams like the Patriots and the Rams the opportunity to continue building their dominant rosters.
The amount of money thrown around in NFL free agency is staggering, with 900 million dollars in contracts being handed out in a span of just 24 hours with 330 million being guaranteed money. The top 3 contracts for Quarterbacks are all valued at over 18 million per year, with Kirk Cousins leading the bunch by signing a 3 year, 84 million dollar contract with the Minnesota Vikings, that is fully guaranteed. Another crazy contract is that of Sam Bradford, who was given a 2 year, 40 million dollar deal by the Arizona Cardinals, even though he missed all of last season due to an injury and is very well known for constantly being injured. Sure, there have been other large contracts signed throughout this free agency in value positions other than Quarterbacks such as Cornerback Trumaine Johnson, who signed a 5 year, 72 million dollar contract with the New York Jets, and Super Bowl champion Malcolm Butler who signed a 5 year, 61 million dollar contract with the Tennessee Titans, but Quarterbacks continue to dominate the market and set the league standard for contracts.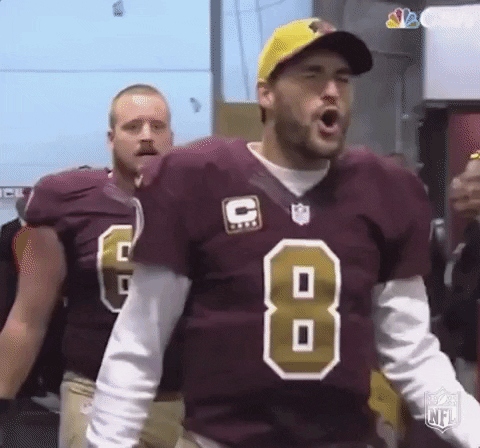 The Cleveland Browns and the New York Jets made significant moves during this off season in order to obtain their goals of not being mediocre any longer.  As silly as it sounds, it couldn't be more true. These two organizations have been pitiful for a lengthy time. Trust me, this hurts, especially coming from a Jets fan whose father has had season tickets for basically his entire life, it has been a disappointing road for sure, especially being so close to the Super Bowl twice, in the late 2000's. However, somehow I still have hope for the future. Cleveland has the 1st and 4th overall picks while the Jets have the 3rd. Both teams are expected to take Quarterbacks so that freed them up to make other important moves through trades and free agency. The Browns acquired one of the top pass catchers in the league in Jarvis Landry through trade, as well as Tyrod Taylor, an extremely versatile Quarterback. Another big trade for the Browns included receiving Defensive Back Damarious Randall, who has proved himself more than worthy these past few years. They also signed Cornerback TJ Carrie to a 4 year contract and Running Back Carlos Hyde to a 3 year contract. This certainly solidifies them on the offensive end, and helps them out on the defensive side of the ball as well, where they already are pretty well off.
Meanwhile over in Florham Park, the Jets have been making some moves of their own. Like mentioned before, Trumaine Johnson signed a massive deal, and as the top Cornerback on the market, the Jets did their due diligence and signed a true playmaker to their roster. It didn't stop there though. Isaiah Crowell, Thomas Rawls and Terrelle Pryor were all signed to smart contracts, while heavily improving their offense at the same time. They plugged a hole that they had on the offensive line by signing Guard Spencer Long to a lengthy contract and Lineback Avery Williamson to a nice deal, where he will help solidify the run defense, while also lending help as an athletic linebacker able to defend the pass as well. The Browns and the Jets, both considered to be at the bottom of the barrel when referring to quality football, have now given themselves the opportunity to compete and truly make some noise in the league.
Free agency is truly to test between which teams run their organization like a business, and which teams run like a family. We've seen some of the biggest household names in the NFL swap teams within their own division, such as Richard Sherman getting released by the Seattle Seahawks and then signing a contract with their division rival San Francisco 49ers. Another household name to get released and sign with another team is Jordy Nelson, formerly of the Green Bay Packers. He was released and signed a deal with the Oakland Raiders. The Green Bay Packers wanted to replace Jordy Nelson with some offensive talent, so they signed tight end Jimmy Graham to a 3 year, 30 million dollar contract. Yes, these are all big changes for some of the league's most popular players, but free agency doesn't stop there. We have seen recently that Offensive linemen are needed in high demand by all teams and they are willing to pay top dollar to attract them to their organizations.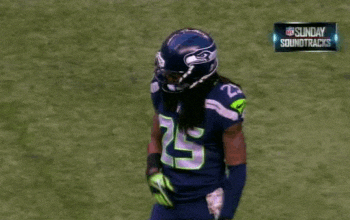 It is well known that the life of an Offensive Lineman takes place primarily in the shadows, but during free agency, the public is finally made aware of their importance after seeing the dollar signs next to the contracts. Nate Solder, formerly of the New England Patriots, took advantage of the market value for offensive tackles and signed a 4 year, 62 million dollar deal with the New York Giants.  This was an extremely important signing for the Giants, who desperately needed to bulk up their offensive line after losing Justin Pugh to free agency, where he signed a 5 year, 45 million dollar deal with the Arizona Cardinals. The Browns also decided to beef up their line with the signing of Chris Hubbard to a 5 year, 36.5 million dollar contract, while the Tampa Bay Buccaneers signed arguably the best center available by giving a 4 year, 42 million dollar deal to Ryan Jensen. Multiple teams in the struggling AFC East decided to stock up and grab some solid linemen of their own with contracts going to Spencer Long to the Jets and Josh Sitton to the Dolphins. The Jaguars grabbed highly regarded, free agent, Andrew Norwell to a 5 year, 66.5 million dollar deal, showing that they are continuing to strive to become one of the more dominant teams in the entire league. All of these signings are solid and smart moves because they will provide much needed help to both the run and pass game, as well as keeping prized players safe while doing it.
Free agency is truly one of the more intense times of the year, to the point where fans are almost just as excited for this as they are for actual football being played. We see players change teams and even some teams lose fans, but everything is done to lead up to the NFL Draft in late April, which helps teams prepare for the future even further. Let the record show that championships aren't won on pen and paper, but in the trenches. This year's free agency has been another wild ride and it's still far from over, but always be prepared for the worst and expect the best, especially during this time of the year.